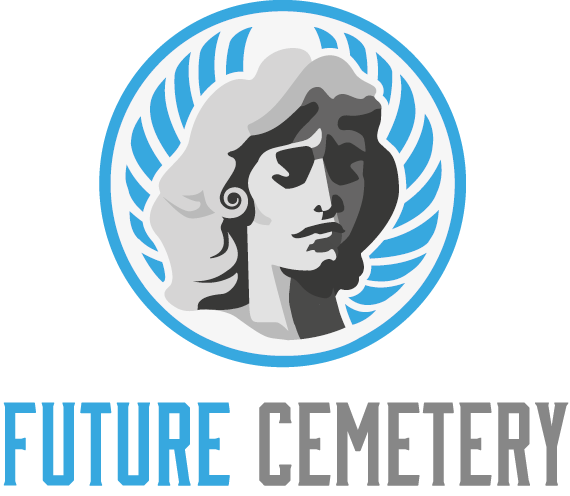 The Future Cemetery provides the space for high quality research, innovation and creative exploration into the social, cultural and technological aspects of end of life, death and remembrance. The Future Cemetery Design Competition is a call for responses to design challenges surrounding death, dying and disposal. It is the first competition sponsored by The Future Cemetery research centre; a partnership between Calling The Shots, The Pervasive Media Studio, Arnos Vale Cemetery Trust and the Centre for Death and Society at the University of Bath. The first Future Cemetery Design Competition is using Arnos Vale Cemetery in Bristol, England as inspiration for the competition because of AVC's position as an exemplar of innovative and creative Historic Working Cemeteries that focuses on long-term, sustainable development.
The disposal of human remains extends beyond the purely corporeal to increasingly digital and virtual remnants of a human life. This has startling implications both for us as individuals and families and, increasingly, for the business of dying. The Future Cemetery 2016 Design Competition asks people to imagine a world where both human remains and a person's digital footprint must be considered at the end of life.
About the Future Cemetery Project
The Future Cemetery Project is an immersive experience that engages cemetery visitors with the UK's postmortem past. The project uses Arnos Vale Cemetery in Bristol as a platform for a collaboration between the University of Bath's Centre for Death and Society and media company Calling the Shots. In 170 years of operation, Arnos Vale Cemetery Trust has handled 320,000 dead bodies, equivalent to ¾ of the living population of Bristol. This entire project utilises mobile, projection and AR technologies to build a future cemetery model, where Victorian past and digital present are woven together.
Galen Pardee, Future Cemetery Resident and DeathLAB Research Associate at Columbia University GSAPP, will be presenting the Lunchtime Talk at the Pervasive Media Lab in Bristol, UK on Friday 1st July at 13:00
"Imagine if cemeteries were a network of memorial vessels transforming biomass into an elegant and perpetually renewing constellation of light."
Join Galen and the Future Cemetery team to find out more.
The Sylvan Constellation team, based in New York, come from Columbia University's Graduate School of Architecture, Planning and Preservation DeathLAB and LATENT Productions. They have won a £5,000 cash prize and a month-long Summer 2016 residency during which they will research the historic 42-acre Arnos Vale Cemetery and work with the University of Bath's Centre for Death and Society, Calling the Shots production company, as well as with us here in the Studio.
The Future Cemetery Design Award, Two months residency at Arnos Vale Cemetery in Bristol, The option of hot desking at the Pervasive Media Studio in Bristol, Mentoring, 5000 GBP for further project development.
Read Our Usefull Information Here